Outdoor Pool Fountain Rio Acrylic Glass
Outdoor Pool Fountain Rio Acrylic Glass
Plain cubic design, the actual trend in modern pool building, and the gush shower R matches the trend. High quality acrylic glass sets visual highlights, light and transparent as well as elegant in the impression, and provides a free view onto the streaming waterfall. The integrated LED/RGB lights together with the remote control, give you the possibility to crate your personal colorful firework in the evening. This Gush shower fountain is ideal for salt pools with minimal maintenance. It is also great for Commercial projects. This Gush fountain is a most have accessory!
Outdoor Pool Fountain Rio Acrylic Glass
Description:
Acrylic glass, 11mm thick height 715mm, spout width 400mm
Water supply:
Internal thread 1 1/2″
Illumination:
LED/RGB illumination with remote control
Flange assembly, flange plate 460 x 275mm
Outdoor Pool Fountain Rio Acrylic Glass
Details and Dimensions: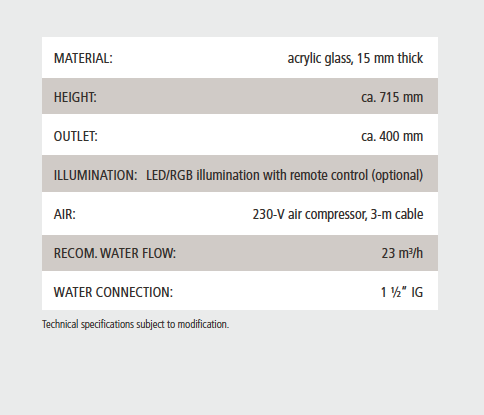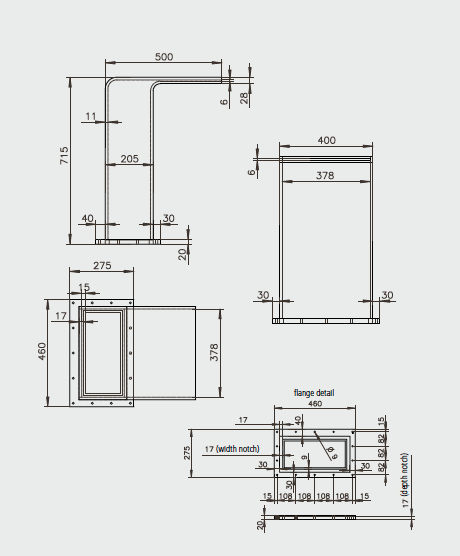 Description:
Acrylic glass, 11mm thick height 715mm, spout width 400mm
Water supply:
Internal thread 1 1/2″
Illumination:
LED/RGB illumination with remote control
Flange assembly, flange plate 460 x 275mm