Grando pool cover slats have been developed specifically to meet the stringent demands made on swimming pool covers. The Premium version is a hollow, three-component slat 60 mm wide and 14 mm thick with a  smooth, slightly curved surface. A double-hook system connects the individual slats to one another.
PVC
A rigid PVC specially developed for the swimming pool industry can withstand most conditions and is also economical in production. Recommended wherever no extreme demands are made on impact strength and temperature resistance.
POLYCARBONAT
Because of its special hardness, polycarbonate has much higher impact resistance than PVC. It can also withstand higher temperatures. Recommended in regions where it can get very hot.
Grando Premium-Profiles
⇒ are sealed by a special 3-coat process to make them air and water-tight;
⇒ it doesn't  need any cap plugs;
⇒ for this reason they do not have any tiers with curved or oblique cuts;
⇒ are made of durable, highly resistant material;
⇒ comply with all hygiene standards (expert report);
⇒ can be turned over when dirty;
⇒ are manufactured according to your own design;
⇒ feature a special locking system to prevent sliding or twisting;
⇒ as solar slats, they convert solar energy into heat.
The ends of the slats are sealed with a  special 3-layer sealing system to make them air and water-tight.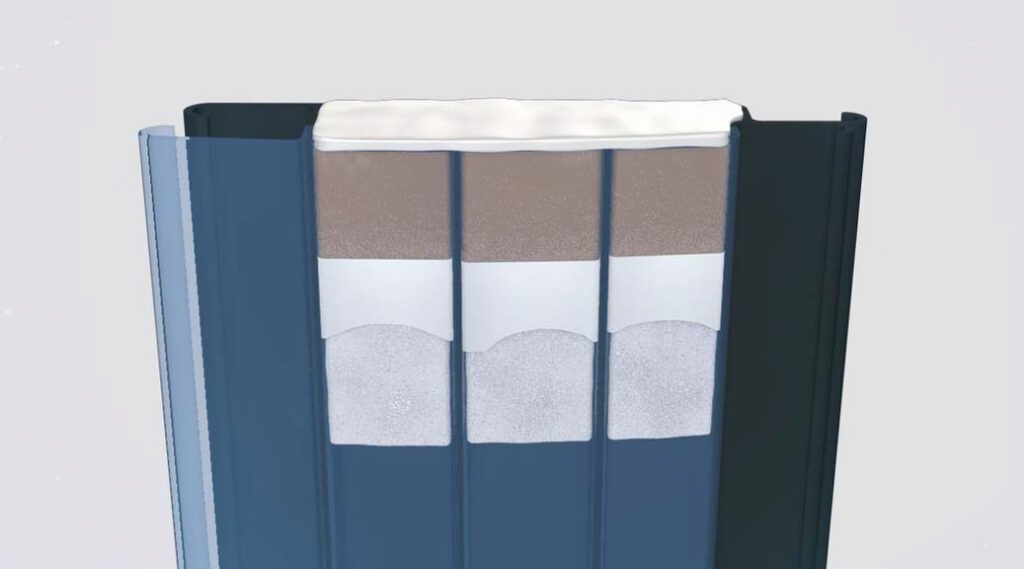 To prevent the slats from slipping sideways, they are locked by means of a plastic brace and a stainless steel pin.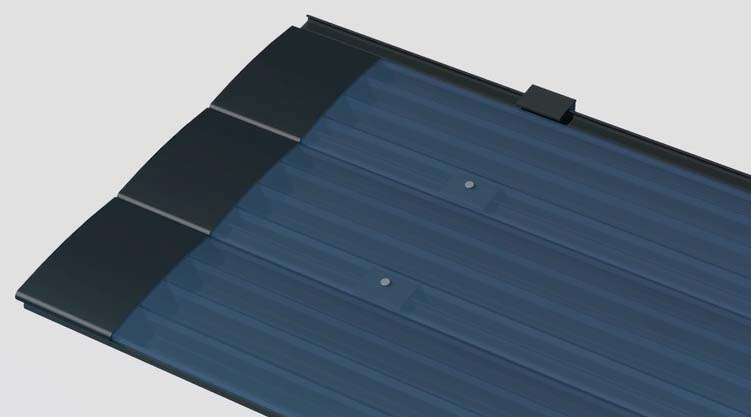 The sealing system – a well-rounded concept
Our slats are sealed individually by our craftsmen in a special, multi-coat process.
This not only seals them durably over the long term, it also means that we can precisely adjust our slatted covers to any flowing, freely designed shapes and curves.
Fits perfectly. Looks great!