Outdoor E Luxury Stainless Steel Shower
Outdoor E Luxury Stainless Steel Pool Fountain.
Glossy stainless steel 304, combined with extraordinary design. The E shower stand out in every garden. In addition to the hand – held and top shower heads, The E shower also features a central body shower for freshening  up just as you like it.
Individually controlling water temperature becomes effortless with the single mixing lever. The large foot plate made WPC hinders the water from spraying back up. That means your feet will always stay clean.
Outdoor E Luxury Stainless Steel Shower
Outdoor E Luxury Stainless Steel Shower
Dimensions: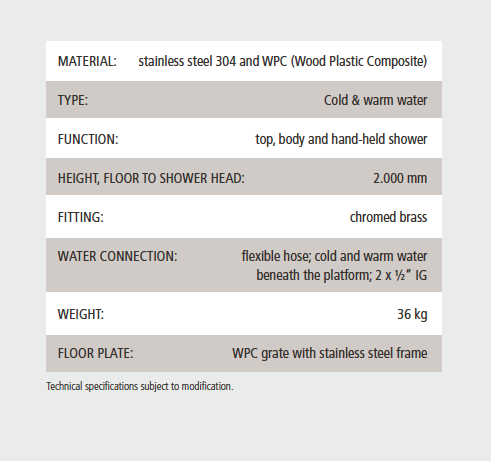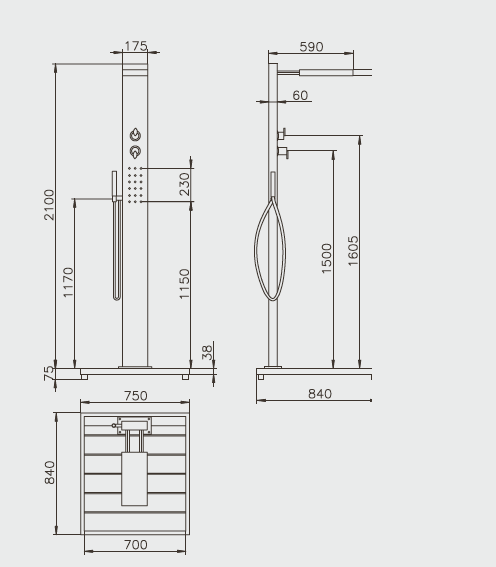 Description:
Stainless steel 304, water supply through flexible hose for cold water underneath the platform, 2x 1/2″ internal thread
Platform:
WPC – grade (wood plastic composite) with 304 stainless steel frame
Fittings:
Chromed brass
Function:
Head, hand and body shower